Julie's Ministry
What's happening since graduating bible school…..
My call to serve..
In February of 2016, there was a couple that comes to Charis Bible College every year to teach and minister.   Their names are Jerry and Ernie Garcia.  After the week of sitting under their ministry, I had a supernatural desire to serve them.  I had never personally met them and they were not "asking" for help but I knew in my heart it was what I was to do.  So I contacted them a month later and eventually went and spent a month with them.  As we got to know one another, it was clear, that this was a divine connection.  So I began serving Jerry Garcia Ministries International.  If you would like to see more about their ministry, please click on the button below.
Jerry Garcia Ministries
What I do for Jerry Garcia Ministries..
Jerry and Ernie Garcia were born and raised in Brownsville, TX.  They have been missionaries to Mexico for 35+ years.  They are RHEMA graduates and they have always had a call to Mexico.  If I had to sum up Jerry and Ernie in just a few words, I would say that Jerry is an evangelist and Ernie is an amazing minister to the body of Christ.  Their state-side home base is in Brownsville, TX but they live in Pachuca, Hidalgo Mexico when they are not traveling and ministering.  They have started a church in Pachuca which is growing every week.  They do evangelistic crusades in Mexico.  They recently just started a school of evangelism called GO Academy to train students to evangelize their own communities.  As if this is not enough, they are pastors to pastors all over central/south america.  They also travel extensively and minster in the USA and other countries.  Their ministry is marked by the power of the Holy Spirit.  I am so blessed to be a part of their ministry and I only see it growing even more.  On a personal note, they are tender, loving, and just a pleasure to be around.  I know God has placed me with them and we have a lot of fun together.  There is no end to the awesomeness of Jerry and Ernie Garcia.  I look forward to what the Lord has in store for them and I get to be a part of it!  Hallelujah!
State-side Ministry
When spending that month with Jerry and Ernie, it was evident that they have a full team in Mexico.  However, they had much need of help on the state-side.  So in November 2016, I moved to Brownsville, TX (actually South Padre Island because it's only 20 miles away from Brownsville and it's South Padre Island!).
NEWSLETTERS

I took over doing Jerry Garcia Ministries newsletters.  I had never done a newsletter before agreeing to do this.  Praise God for the Holy Spirit!  Every letter I've done has been an adventure!

PERSONAL ASSISTANT

I assist Ernie with whatever she needs help with on the state side such as buying party supplies, wrapping presents, or even baking and shopping!  I want to ease her load in whatever way possible.

PRAISE & WORSHIP

When Jerry and Ernie have had home group meetings in Brownsville, they asked me to play my guitar and lead worship.

MUCH MORE TO COME!

This is all I'm doing for now.  However, there is a very long list of other things that I will be taking over and helping with.  I will share them with you as the "hand-offs" take place.  I'm so excited for my future with Jerry and Ernie!
Mexico Ministry
Though I live state-side, I am a part of Jerry and Ernie's team and I fly to Mexico to help them whenever they need.  When I go to Mexico, it's usually a lot of work, but it's ALL a lot of fun!
SERVING THE SERVANTS

I was in Mexico in December and what I encountered blessed me.  Jerry and Ernie hosted events to thank their church leaders,  I was honored to help in all aspects of serving these amazing people that surround and support Jerry and Ernie.

PERSONAL ASSISTANT

I do whatever Ernie needs me to do when I am there in Mexico.

ADMINISTRATION

I was able to help with the opening of their evangelism school GO (Gospel Outreach) Academy.  I helped with meetings (via FaceTime).  I also help GO Academy by doing the scheduling.

TEACHING

I have been asked to be an instructor in GO Academy that just started in March of 2017.  This school year, I will be teaching 2 course that have 8 hour classes per course.  I am SO excited!

CRUSADES

I will be attending my first Aviva El Fuego Crusade in May 2017.  I am going to help in any way they need.
Inside Story with Andrew - Episode 49
Is this just a dream?!
After graduating my 3rd year from Charis Bible College, I was asked to do the Inside Story with founder of Charis Bible College – Andrew Wommack.  I was so overwhelmed by the honor and so humble to thing that Andrew was going to interview ME!!  Though it all seems like a dream, it was by far, the most amazing experience I've had to-date.  Praise God for His favor and for allowing me to spend some time with such an amazing man of God.  The interview is located on Andrew Wommack Ministries' website.  If you would like to watch the interview, please click on the button below.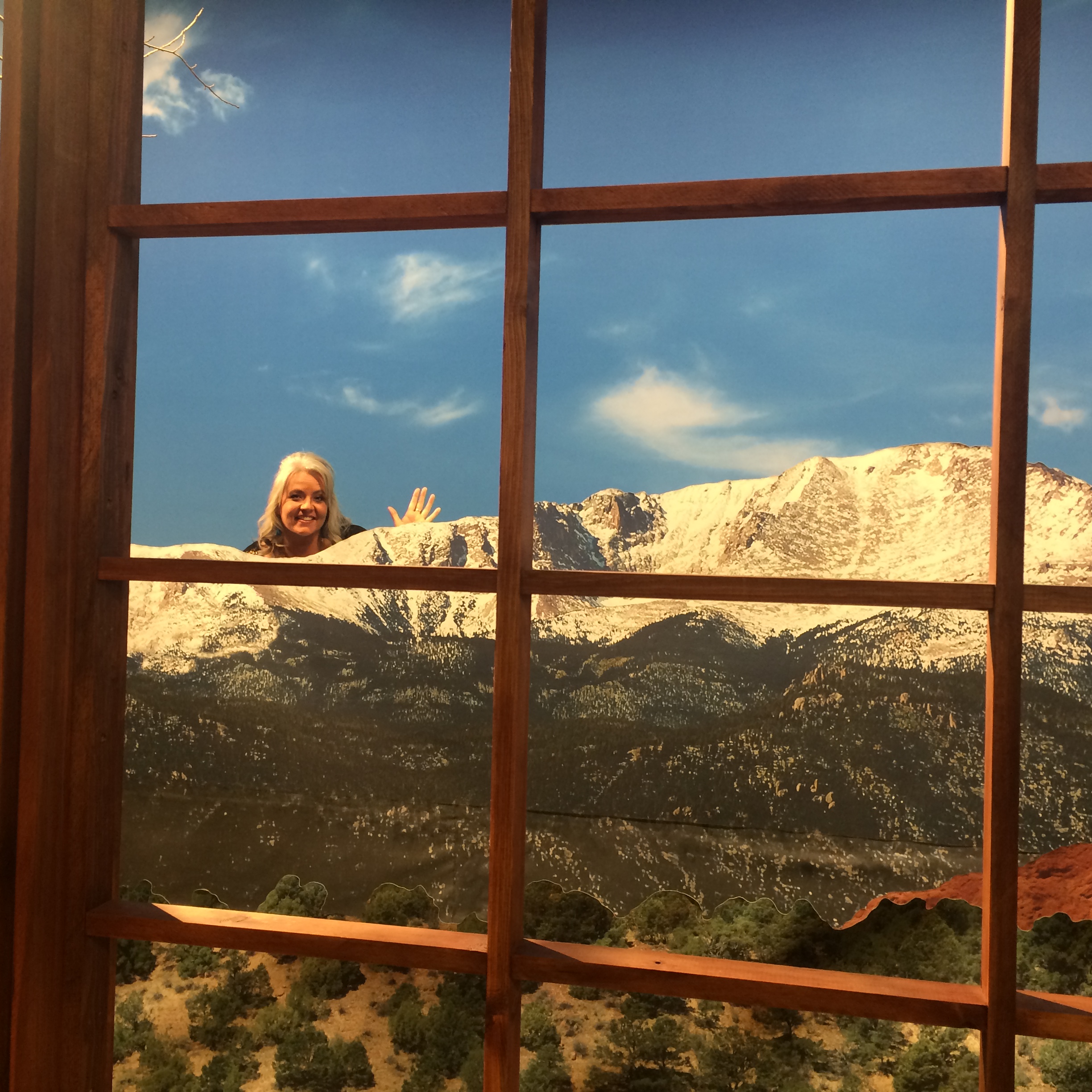 CONTACT ME!
Please feel free to let me know what you think!  If you have any prayer requests or you just want to say "Hi", please don't hesitate.  I would LOVE to hear from you!
CONTACT